Mental Health Association Atlantic County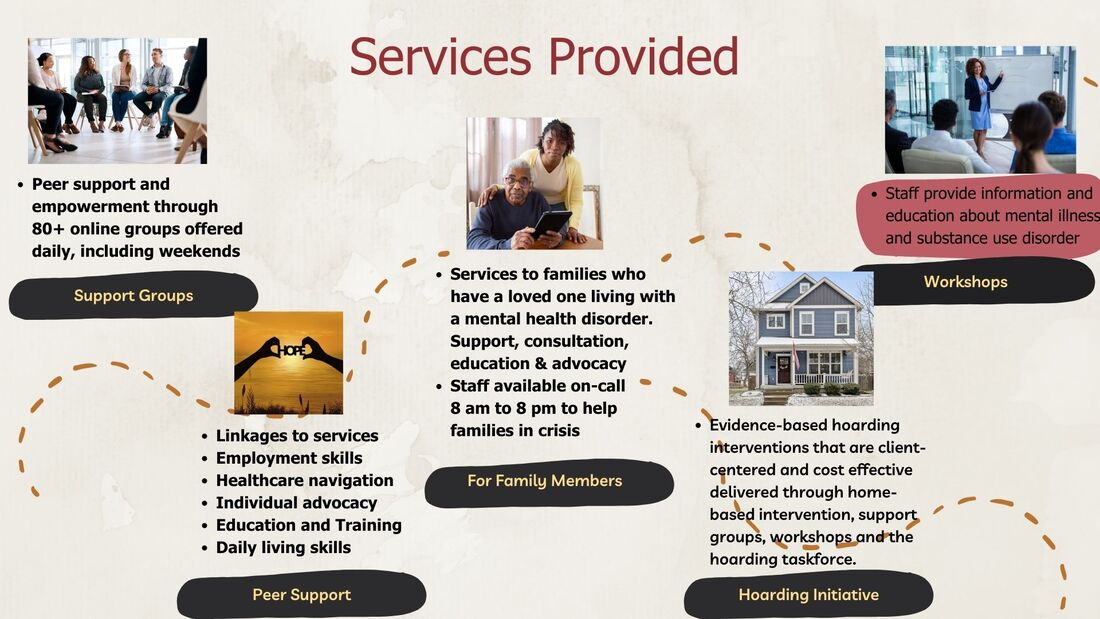 What kind of services does MHAAC provide?

Individuals Concerted in Effort (ICE) Wellness Program- Program that provides self-help groups that encourage personal empowerment & wellness
Wellness & Recovery Support Services -Wellness Navigators offer assistance in linking to concrete services, advocate with consumers on both an individual and systems level, and serve as role models so that each service recipient learns the skills needed to advocate for themselves.
Intensive Family Support Services- These programs offer a comprehensive program of supportive services and activities mental health/substance use disorders.
Acute Care On-Call- 609- 517-8614 ​Available 7 days a week 8am-8pm for families of adults who are living with mental health challenges and who are in crisis and receiving services from the acute care system.